About Tony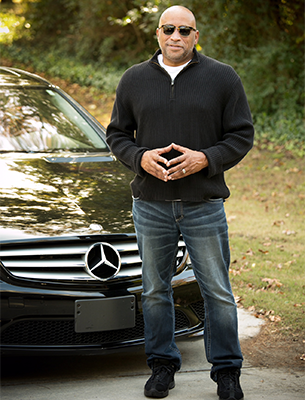 Tony has always found the most exciting opportunities in the people around him. His passion for meeting individuals exactly where they are empowers him to make tangible, lasting differences for people in all walks of life. He's poured himself into helping others for more than 24 years through personal development coaching and personal development speaking, and he is thrilled to take his mission to the next level. By working hard for those around him, he makes it possible for more people to understand just how successful they can be. Understanding that success means different things for different people, Tony feels privileged to show people that they have what it takes to pursue their unique purposes in life.
When you choose Tony Fleming Enterprises, you get a team who won't settle for temporary solutions. We want a change that lasts. Living your best life isn't just limited to your achievements; it's also about your health, relationships, and finances.
Leveling up as a whole person is absolutely possible, especially when you understand what it looks like uniquely for you. With his team, Lisa Horsley, Deborah Hardnett, and Greg Doctson, Tony is on a mission to improve people's lives in ways that truly last. Learn more about how we can come alongside you today!
---
"EVERYBODY MIGHT SAY IT, BUT I LIVE IT!"
---
Tony has a passion for people and more specifically, a passion for helping people succeed. His philosophy on education and self-improvement is to understand each person on an individual level. Constantly reading and expanding his own knowledge base, which contagiously spills over to those he proudly assists is a cornerstone. Tony is a family man who cares about those around him, and actively engages with his community to bring out the best!